RFT Segment Plot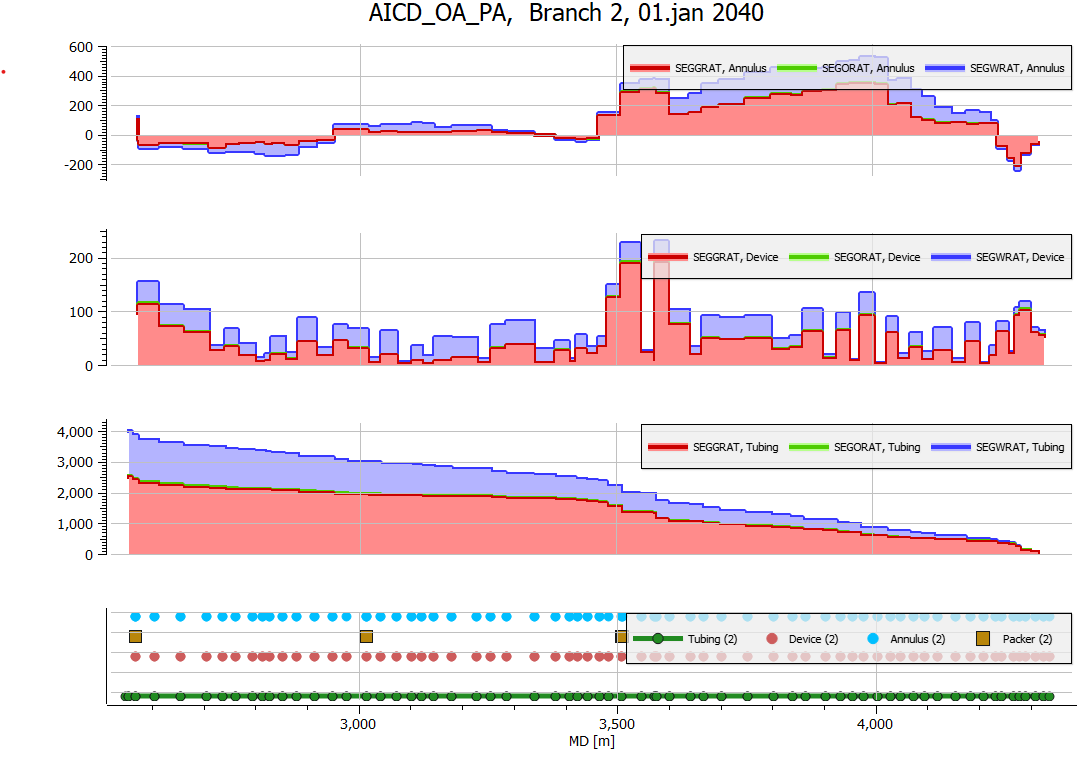 RFT Segment Data can be plotted as horizontal Well Log Plots. RFT data can be imported based on a summary case or a grid case.
Create RFT Segment Plot
Open a summary case with RFT data
Additional data from WSEGLINK
Some cases require data from WSEGLINK keyword. When importing summary data, ResInsight will automatically search for the related *.DATA file. The identified file can be seen or changed from the Property Editor.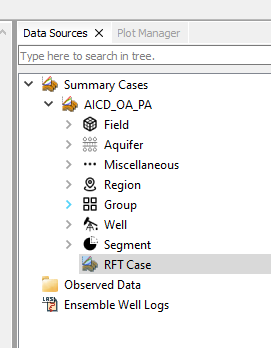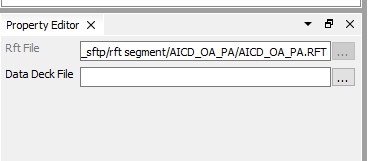 Create Default Plot
From the right-click menu of the RFT Case object , select Create RFT Segment Plot or Create RFT Multi Phase Segment Plot
Select the generated Well Log Plot. Adjust the data source to desired well or branch. These settings are also available from the toolbar above the plot. Useful options to adjust for a curve is color, line style and area fill.
Additional settings and adjustments
General
Select the plot, and use Data Source to change wells, dates and branch numbers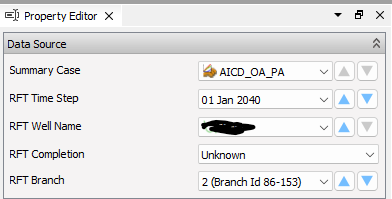 If TVD depth is plotted, optionally invert the Y-axis when the track is selected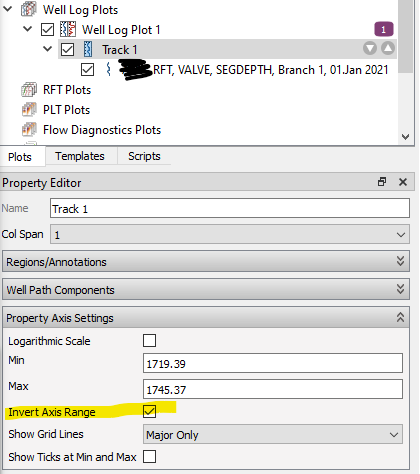 Add more tracks with to the same plot, and use copy/paste of a track for fast duplication. Stacking can be used when plotting curves for multiple phases.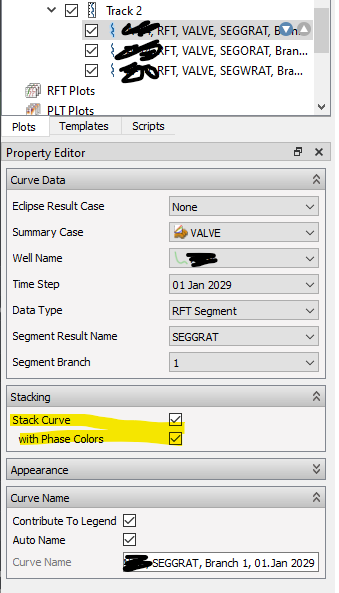 Axis and legend settings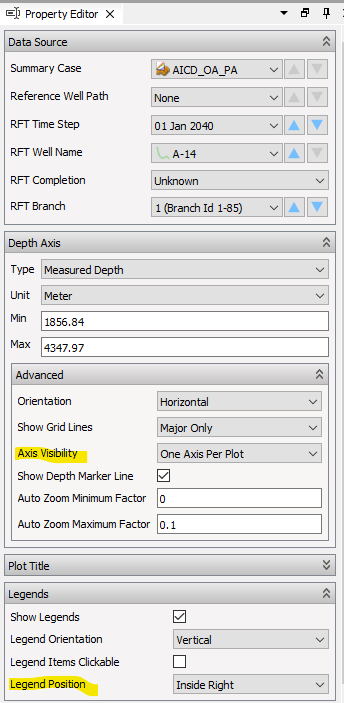 Control if the depth axis should be visible for a single or all track from Axis Visibility.
Use the Plot Title group to adjust the text of the title. Define a Template Text for full flexibility. Available variable names can be seen when hoovering over the Template Text label.
Define where the location of curve legend using the Legend Position control.